About Hawley Garden Centre
The Garden Centre was once a Nursery growing its own bedding plants, both winter and summer along with chrysanthemums, which mostly went to market. When the Nursery was taken over in 1981, by the current family (owners), they had plans to develop the site into a Garden Centre and to offer a much wider range of plants, compost, pots and fertilizers.
The chrysanthemum were beautiful large blooms, the size of dinner plates, and Hawley Nursery was well known for them. When we took over in 1981, we continued to grow chrysanthemums. However, after about 3 years, with labor cost, and heating prices rising, we had to give up. We were still only getting the same price for a 'bloom' as we were when we first started.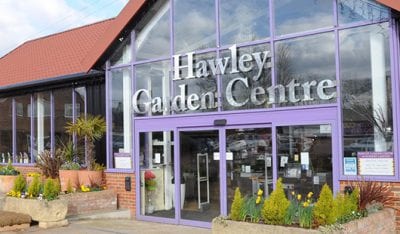 A Wide Range – Shop, Relax, Enjoy
Slowly, and due to customer requests, we started to sell other items like furniture, B.B.Q'S, fencing, paving, garden sheds, summerhouses, of which we offer free site surveys, and an erection service.
We understand that customers need a choice of items, therefore we offer a wide and diverse selection of giftware items, which can be categorised as follows; Handbags & purses, wedding items, gifts, soft toys, post boxes, candles, DVD, CD'S and much, much more.
We also have number of concessions on site, the farm shop was a meeting place for all local residents, some would stay all afternoon, and we'd share a tea or coffee. This gave us the idea of a Coffee Shop that was once run by the centre then, we left it up to the professionals. The Coffee shop uses as much local produce as possible, and offers a wonderful range of dishes and all at great prices, it seats up to 50 people at a time. Although the garden centre is dog friendly, The Coffee Shop only allows dogs in their outside seating area.
Dartford Portable Buildings has been here for over 16 years, in the last ten years Hawley has taken over. Through the decades, DPB has earned an enviable reputation for offering the very best quality at exceptional prices, resulting in some of the best value buildings possible including greenhouses, wooden sheds, metal sheds,playhouses, workshops, summerhouses, garages and many more.
In order to further meet customer's request, we opened an Aquatics Centre. Again this was once upon a time run by us at the garden centre, and now we have a great team in the aquatics centre, now known as "Maidenhead Aquatics" who have been here since November 2001
We also enjoy the presence of Fineline Conservatories. A company that's been around for many years offering a great service, and bespoke buildings and conservatories to enhance your home, been here since 2012.
We also have a (Bearded Foodie) which is cake and brownies, a florist and a dog groomer – all located at the top of our car park.
Set beside them, is the Car Wash that have also been here for many years too, while you are shopping or having a coffee you can leave your car with them for the best car wash and valet clean. They offer the best car wash service around, attracting customers from miles. Prices are good too.
In December 2014 we welcomed Johnson's Garden Buildings here you can find them beside the car wash. Johnsons Garden Buildings are based in Kent and they supply and install among the highest quality log cabins and garden buildings in the UK. They have 8 beautiful display villages, showing over 120 buildings, to suit all requirements and budgets.
All in all, we have tried to make it an all-round destination for our customers to enjoy.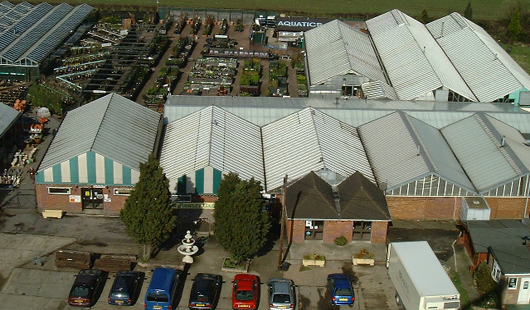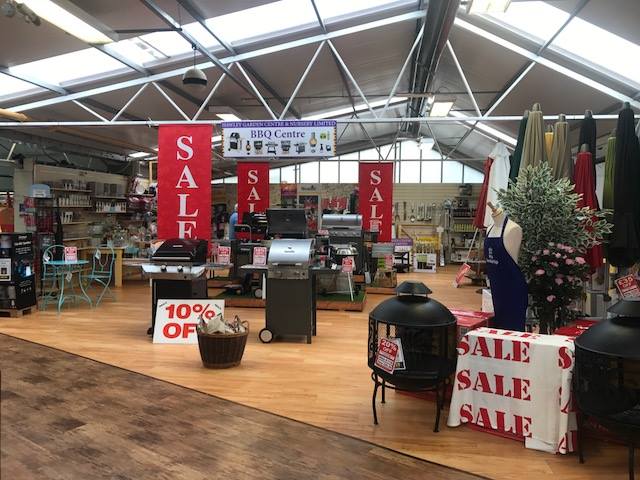 An Award Winning Business
We were the winners of the Business of the Year Award 2013. Our Director Jan East was runner up in Business woman of the year. We were also finalists for Customer Services Retail award.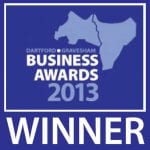 Dartford Cabaret Nights 2023 at Hawley Garden Centre
Our famous cabaret nights are held in the restaurant which is located inside the garden centre and been here for ten years and still going strong. We have a variety of acts which include; drag queens/artistes, tributes and vocalists. A night full of fun and laughs is guaranteed.  They are ideal for celebrations such as birthday parties and hen nights or simply a get-together.
A licensed bar is available on the night, food is also available, however this must be booked and paid for prior to the night.  Please ask for further details.  Please note, the show contains adult content and is therefore for over 18's only.
We currently hold several events throughout the year:
Talks on Gardening
Second Chance Animal Rescue
Classic Car Display
We have also got two reindeer for our younger folk to enjoy at the festive season, and all year round.